Mary Velo (Gynoid Audio, Coincidence Records, Lift Your Head Up)
Originally from Canada, Mary Velo moved to Berlin in 2007 where she got strongly influenced in the Deep House & Techno scene.
Produced with an edgy and catchy sound, Mary Velo's tracks prove that she takes risks and pushes boundaries. In 2008, she started producing her own tracks and remixing others, which quickly generated great reviews, resulting in positive feedback and online exposure. Coming from a background of various music genres, her sound is usually unique and deep. Mary Velo's discography includes collaborations with Conforce, Ground Loop & BCR Boys.
Her latest vinyl release "METHODS EP" on Coincidence Records, which includes a remix by Delsin wonderboy "Conforce", has brought Mary Velo to the list of new upcoming techno talents. Her releases have gotten support from Luke Slater, DVS1, Marcel Fengler, Markus Suckut, Par Grindvik, & Danny Tenaglia, just to name a few.
Mary Velo has played alongside with leading DJs such as Tommy Four Seven, Agaric, youANDme, Hubble & Tiefschwarz just to name a few. She has DJ'd across Europe in highly respected clubs including Tresor, Berghain Kantine & Arena Club (Berlin, DE) and Nouveau Casino (Paris, FR).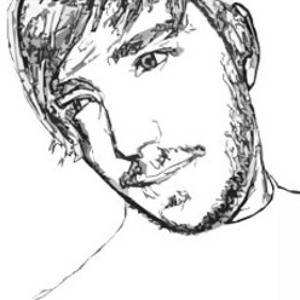 Daniel Solar (Dikso, Einmaleins Musik, Ostwind Records)
Daniel Solar is one half of Dikso, the excellent edits imprint responsible for many a disco-rinsed dancefloor burner over the last year. The Hannover native is also one of Berlin's emergent talents, a DJ, producer, label owner and A&R intent on bridging the gap between disco and dance music, while coaxing the techno-loving city's tastes a little further off the beaten track.
As a child of the early 80s, Daniel was strongly influenced by synth pop and dance music, before rap and hip hop caught his imagination and inspired his first forays into production. Once he had finished school, Daniel became more and more and intrigued with house and techno, clubs and raves, and his studio style expanded to take in electro, techno, and deep house.
Daniel's first release, the Hannover EP, emerged in 2005 and since then he has steadily notched up a number of quality releases. In 2006 Daniel hooked up with Mario Aureo, and together they hit upon a successfully skewed take on minimal house; the following year he went into the studio with Marc Poppcke and they developed the tech house stylings of Solar&Poppcke. As a solo act, in collaboration and as a remixer, Daniel has worked with labels such as Diynamic, Sleazy Beats, Nomorehits, Meerestief, Ostwind and Peppermint Jam.
In 2010 Daniel slowed the tempo and found his calling with the midtempo house and edits label Dikso, established together with Andi de Luxe. Daniel has released further well-received productions and remixes in this vein for Einmaleins, Keno Records and Kolour's Undertones, and all the while he has been honing his DJ repertoire, bringing a lifetime of musical knowledge and appreciation to his tightly crafted sets.
Fumée Grise (OFF Recordings)
Fumee grise, ou en Anglais- grey smoke. A pseudonym that clearly shows what the grey one stands for: A melting of music into one entity, without becoming monotonous. Tones, with room to unfurl, that gently seep into every corner… He uses the most different types of house music without losing the connection to other styles or the dancefloor. Next to his work as a DJ he is manager of the berlin based label "OFF Recordings". For the last month of 2011 he try to improve his production-skills and maybe 2012 we can hear some own stuff made by fumée grise.
allready played (a small selection): Watergate (Berlin), Salon – Zur wilden Renate (Berlin), Studio 80 (Amsterdam, NL), Queensday (Amsterdam, NL), Weekend (Berlin), Cookies (Berlin), Suicide Circus (Berlin), ://about blank (Berlin), Baby! (München), Sputnik 2.0 (Dresden), Rotterlin (Rotterdam, NL), Beach Party (Termoli, IT), Backup Festival 2011 (Weimar), Sonntags Open Air (Dresden), MAU Club (Rostock), Suzie (Schweinfurt), Spartacus (Potsdam)
Michael Placke (Exquisite Berlin)
Proeff (Pulsar Records,  Code2 Records, Bleepsequence, Three Apes)
proeff means proliferation effect
The term is described as follows: The proliferation effect refers to the way that whatever action we did before we will tend to repeat again and again. It will become a habit. So listen to electronic music more than one time in your life and you will never stop listening again. The idea to push the addiction on amazing soundsculputures started 2001 in Berlin. Since than he plays music on several areas like Golden Gate, RAW, VCF, ACUD, Stereo33, Morlox and Phb Club to mention a few.
His personal highlight was the amazing 3 days netaudiofestival 2009 at Maria Club. Proeff prefers to play netaudio-music. He also have had several releases on netlabels like Pulsar records, Miniatura records, Ideal Techno, Code2, PunktvorStrich and so on.
Kixen (Whoom Whoom)
K.P.Herz (Palast der Töne, Whoom Whoom)
Bastian Tryber (Whoom Whoom)
DeenA4 (Hope's Matters)
More Informations on Facebook and Resident Advisor
Running Order for Friday

Erdbeerfloor

00:00 – 02:00 DeenA4
02:00 – 04:00 Fumée Grise
04:00 – 06:00 Daniel Solar
06:00 – 09:00 Kiril Kixen Krafft

Tunnelfloor

01:00 – 03:00 Proeff
03:00 – 05:00 Klaus-Peter Herz aka K.P.Herz
05:00 – 07:00 Mary Velo
07:00 – 09:00 Michael Placke
09:00 – End    Bastian Tryber